Using Removal.ai advanced AI tool to Remove Background From Images for Free
Being able to easily remove backgrounds from photographs has become a useful skill in the digital age, as visuals are essential to communication. The need for high-quality photographs with translucent backgrounds is continually growing, regardless of whether you're a graphic designer, an owner of an e-commerce company, or an avid user of social media. Here comes Removal.ai, a cutting-edge website that uses artificial intelligence (AI) to make the background removal procedure easier. We'll look at how Removal.ai provides a practical and user-friendly method for getting rid of backgrounds from photographs for free.
The Power of Artificial Intelligence:
Image editing is only one of the many industries that AI has transformed. Manually removing backgrounds from photographs using traditional techniques can be time-consuming and complicated, requiring specialized knowledge and tools. With Removal.ai, this procedure is automated and made available to everyone thanks to AI-powered technology. The website provides a smooth solution that yields precise and expert results by utilizing AI's capabilities.
Simple and Intuitive User Interface:
Removal.ai's user-friendly UI is one of its most notable characteristics. With only a few clicks, you can quickly navigate the website and remove backgrounds from photographs even if you have no prior knowledge with image editing. You can concentrate on the work at hand—creating amazing photographs with transparent backgrounds—because the design is simple and intuitive, ensuring a seamless user experience.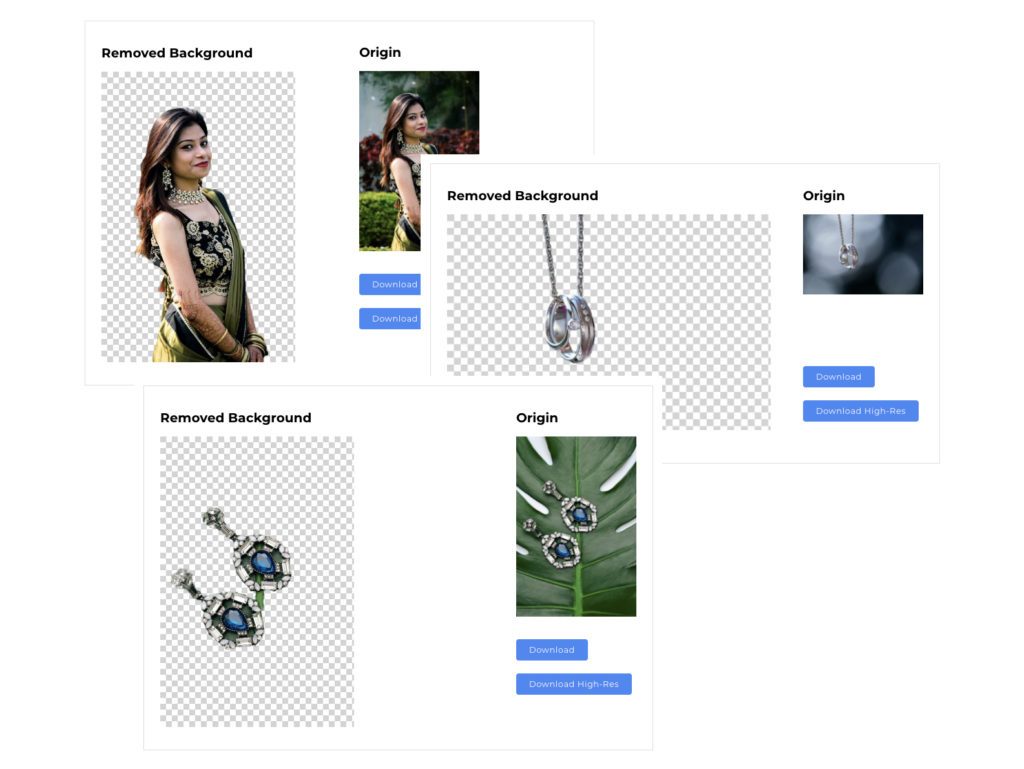 Free to Use:
Removal.ai defies convention by providing its background removal services completely free, in a market where expensive premium picture editing software frequently commands a high fee. Due to its accessibility, professional-level picture editing is now available to consumers from all walks of life without having to spend a fortune. Whether you're a small business owner or an individual looking to enhance your personal projects, Removal.ai provides an inclusive image editing platform for all.
High-Quality Results:
The quality of the output is a major issue when employing automated technologies for background removal. The AI technology used by Removal.ai specializes in producing outcomes that are exact and accurate. The foreground subject is intelligently separated from the backdrop by analyzing the image and identifying it, creating a smooth and polished finish. This focus on detail makes sure that your photographs look authentic and prepared to be used in a variety of contexts.
Time and Effort Savings:
The days of spending hours manually erasing backgrounds from pictures are long gone. You can finish the process quickly with Removal.ai. By automating the procedure, the website frees up your time and effort so you can concentrate on other elements of your projects. Removal.ai remove bg service streamlines your process, giving you more time to execute your creative goals, whether you're editing product photographs for your online store or producing appealing visuals for your social media campaigns.
Anyone looking for a quick, effective, and affordable method to remove backgrounds from photographs should check out Removal.ai. The website provides a user-friendly experience while generating high-quality outcomes that would ordinarily require significant editing skills by utilizing AI. Whether you're a professional designer or a hobbyist, Removal.ai's free image background removal services empower you to create stunning visuals with ease. Embrace the future of image editing by visiting Removal.ai and witness the power of artificial intelligence in action.